Dubai Shopping Festival
The Dubai Shopping Festival (DSF), was first started in February 1996 by the Dubai government as purely a retail event aimed to promote trade in Dubai. Since then it has become an annual shopping, entertainment, and cultural extravaganza that continues to promote tourism in Dubai and draws people from around the world each year.
Client: Dubai Shopping Festival
Agency: Leo Burnett
Creative Director: Marwan Chahine
Art Director: Zina Mufarrij

The concept was to treat the shopping season as a 5th season. Where it would rain golden coins, cars would be migrating, flowers would be made of ties and textile etc ...
My input: construction of the layout, gathering the elements to be shoot, supervision of the photoshoot and the retouching of the composition, adaptation of the artwork on BTL material such as car branding, mupis, brochures, and shopping bags..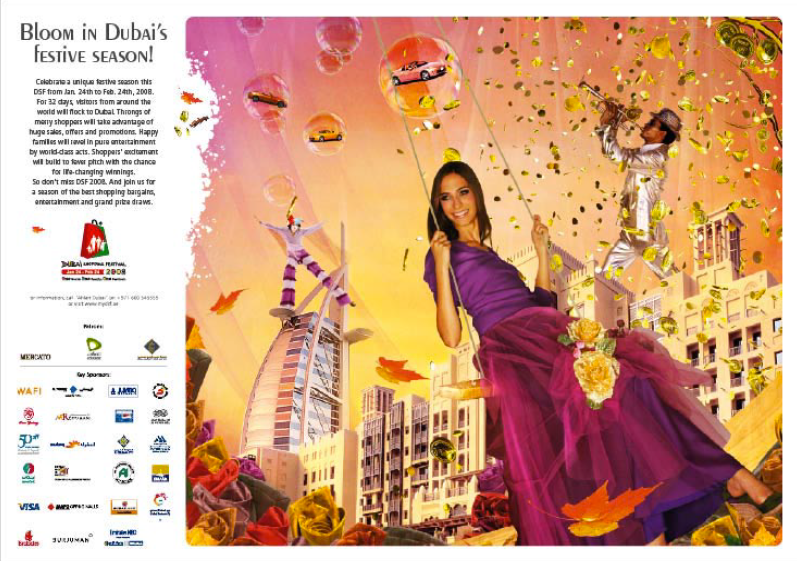 Dubai Shopping Festival Closing Ceremony Invitation